Anne Tapia of Cincinnati Children's Hospital launched a safety series with a Mini Mission Possible. We started with Experience Autism® to help peace officers understand autism and related conditions. Then officers were paired up with self-advocates for a very successful BE SAFE Interactive Movie Screening.
Thanks to members of the Cincinnati, Forest Park, Springfield Twp, Golf Manor, Delphi and Indian Hill Police Departments for participating along with a firefighter from the City of Norwood. Anne plans to bring us back to Ohio in early 2020 for a BE SAFE Certificate Course, to build capacity for local educators and service providers to use BE SAFE in schools and the community. Contact Ann Tapia for more information, Anne.Tapia@cchmc.org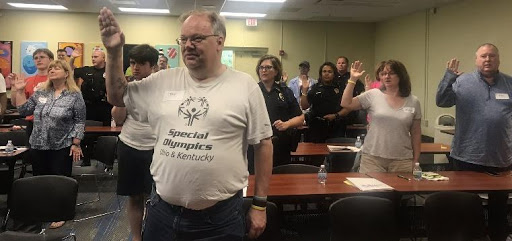 "I promise to never reach into my pocket, pants bag or purse when I meet the police, unless they tell me to…" That's the BE SAFE Safety Promise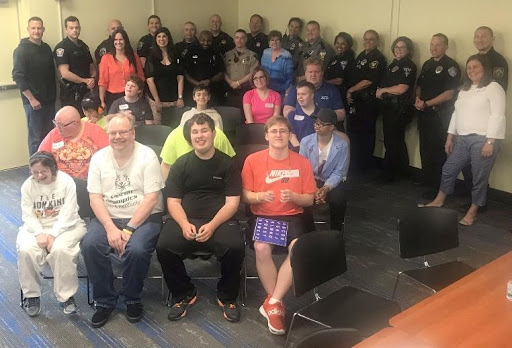 Smiles at the end of a great BE SAFE experience!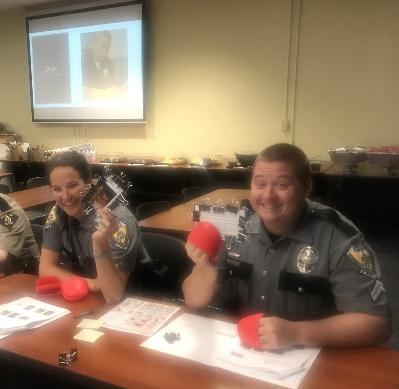 This Experience Autism simulation helped officers experience the benefits of accommodating disabilities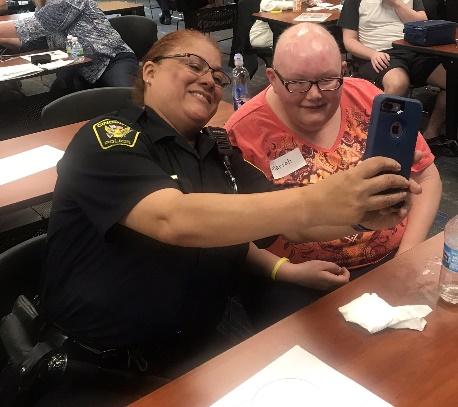 Mariah and Officer Johnson pose for a selfie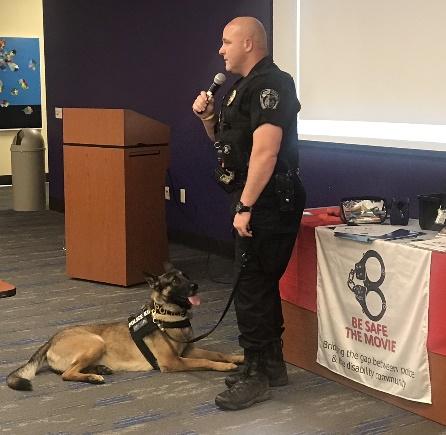 Officer Forrest of Golf Manor PD introduced us to his canine partner, King