BE SAFE The Movie
Realistic Scenarios. Real Police.
---
BE SAFE The Movie uses video modeling to show viewers how to interact with the police in everyday encounters. Positive models help viewers of all abilities learn what to do and say when meeting the police.
Crucial safety skills are clearly demonstrated in 7 Episodes, ranging from following instructions to the right to remain silent. In each scene, real police interact with special needs individuals, giving BE SAFE true authenticity.
BE SAFE is great for teens and adults with disabilities and EVERYONE else for that matter! Help prevent problems and improve outcomes in police encounters with these 7 Episodes:
---
---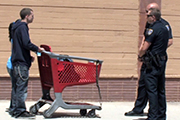 Episode 1: Laws Help us BE SAFE shows viewers how to follow laws, every day. The law applies to everyone, whether a person has a disability or not. Viewers learn to follow the law to stay out of trouble. They can copy the video model to learn to cross the street safely.
---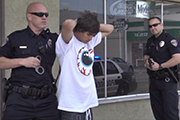 Episode 2: Law Enforcement Officers help us BE SAFE  shows different ways that the police protect and serve the community. The "Innocent Mistake" scenario shows what happens when two young who have unknowingly broken a law people meet the police. ­­­-­­­Viewers can copy the video model to learn three key skills to interact with police: Stay Where You Are, Stay Calm, and Follow All Instructions from the Police.
---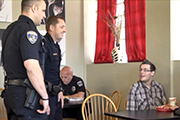 Episode 3: Uniforms and Safety Tools satisfies viewer curiosity about police uniforms and tools. In a scenario where the police and a police dog come into a restaurant, viewers can copy the model "keep your hands to yourself," do not touch the police, their weapons or their canine partners.
---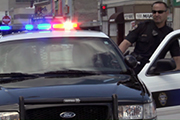 Episode 4: Stay Calm When You Meet the Police is the signature scene fo BE SAFE, showing an encounter between a young robbery suspect and two armed officers. Most people will never be detained or arrested in their lifetime, but it's crucial to know how to cooperate calmly, just in case. Viewers can copy the video model to follow all steps of an arrest procedure, and respond to directions from the police.
---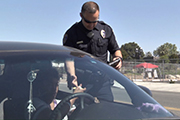 Episode 5: Self-Disclosure (Tell the Police About Your Disability) shows an encounter between a young driver and the officer who pulls her over for speeding. Viewers can copy the video model showing safe ways to let the police know about their disability or special needs.
---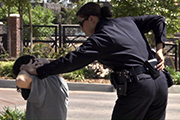 Episode 6: The Right to Remain Silent comes into play when the police catch a young purse-snatcher in the act and he is taken to the police station. Viewers learn about what happens next and can copy the video model to remain silent if arrested.
---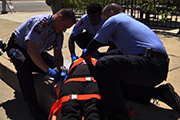 Episode 7: BE SAFE in an Emergency shows a young man making a 911 call and what happens when paramedics arrive. Viewers can become familiar with what happens in a medical emergency and even practice answering some of the many questions paramedics ask.
---
---
This exciting 1-hour DVD is based on a script by Emily Iland, M.A. BE SAFE The Movie was created by and for teens and adults with special needs such as Autism Spectrum Disorder, Intellectual Disability and Learning Disabilities at Joey Travolta's Inclusion Films Workshop in Bakersfield, CA who appear in front of the camera and worked behind the scene.
Don't leave safety to chance! Get your BE SAFE Movie today!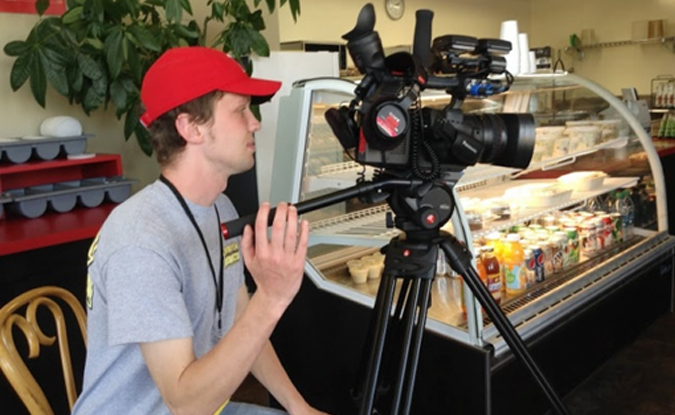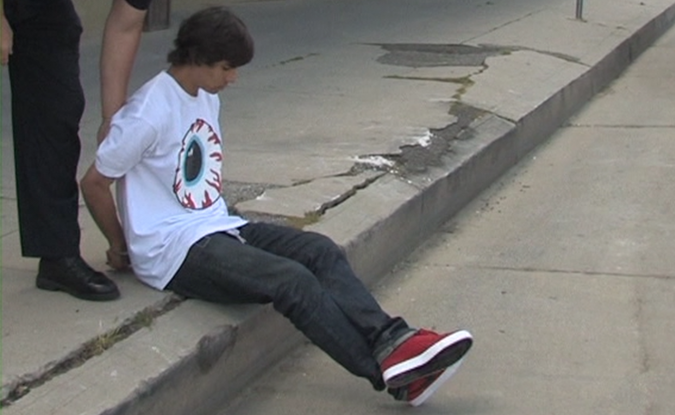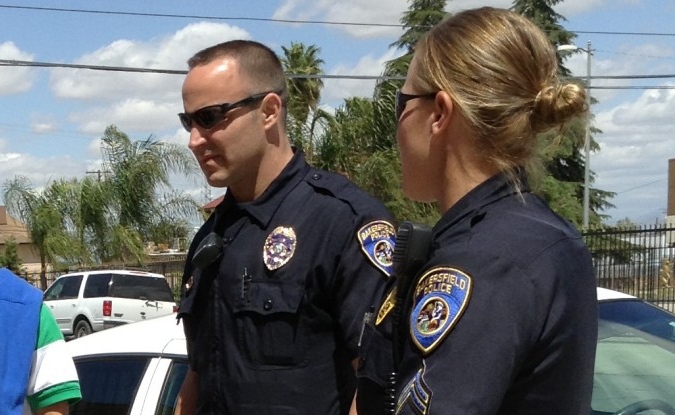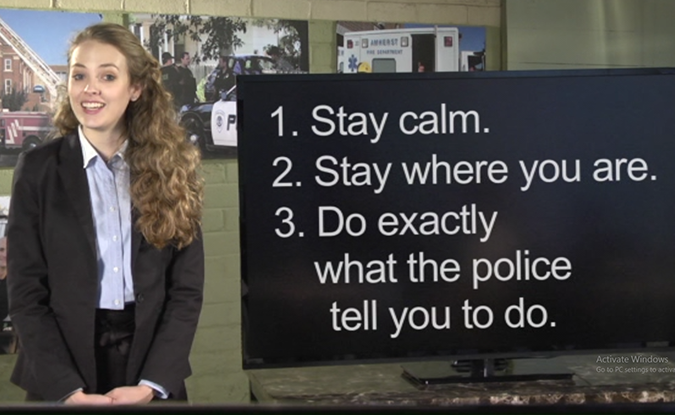 DON'T LEAVE SAFETY TO CHANCE
BE SAFE The Movie and BE SAFE Teaching Edition are the exciting
new teaching tools you have been waiting for.
Click below to order yours today!
(Or email your purchase order to emily@besafethemovie.com)
---