Check Out These Exciting Upcoming Events!
Toledo, Ohio
A Full-Scale 4-part Training Program
Memphis, Tennessee
Budget-Friendly Mini-Versions of our Programs
Mesa, Arizona
Expanding Arizona's Robust Adoption of BE SAFE and Enhanced Training in the First-Ever Autism Certified City
Contact Us to Bring BE SAFE to Your Community!
---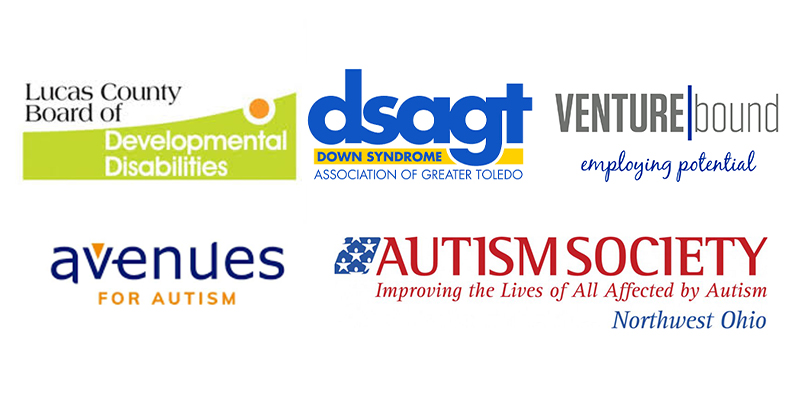 We're doing four exciting safety training events in Toledo, thanks to the collaboration of the Lucas County Board of Developmental Disabilities and their enthusiatic partner organizations. Details are below for the IDEAL combination of trainings to reach all partners in the safety circle.
If you're thinking of bringing BE SAFE to your community, this is the model we recommend! Contact us for more information.

We're partnering with the Down Syndrome Association of Memphis and the Mid-South to bring a taste of BE SAFE and Experience Autism® to Memphis! This smaller-scale version of our training will still have a big impact on everyone involved. This option is ideal for exposing the community to our programs and help get the ball rolling for a more expansive initiative.
Attend the free Educator Training & Breakfast "Help Your Students Learn to BE SAFE!" March 31, from 7:45 AM to Noon.  Earn CEU Credits.
This is a terrific opportunity for teachers to prepare students for a safer, more independent life! This presentation is ideal for those working with students age 12 and up, including school resource officers. Don't worry, the content is relevant for all grade levels!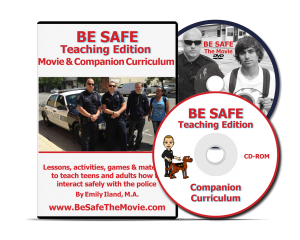 You'll leave with the information and tools you need to reach learners with diverse cognitive and verbal abilities. Each educator and Resource Officer will receive a copy of BE SAFE Teaching Edition (value $75.00)!
Enjoy this engaging, interactive training where you will:
Identify skills that all students need to learn, from preschool through high school
Explore safety tools and teaching materials, including BE SAFE Teaching Edition, the video modeling curriculum that shows students how to interact safely with the police
Integrate safety into every student's educational plan
RSVP is required, seating is limited! Learn more and register today at:
http://www.dsamemphis.org/default.aspx?p=105698&evtid=1887650:3/31/2020
Questions? Contact admin@dsamemphis.org or call 901-547-7588!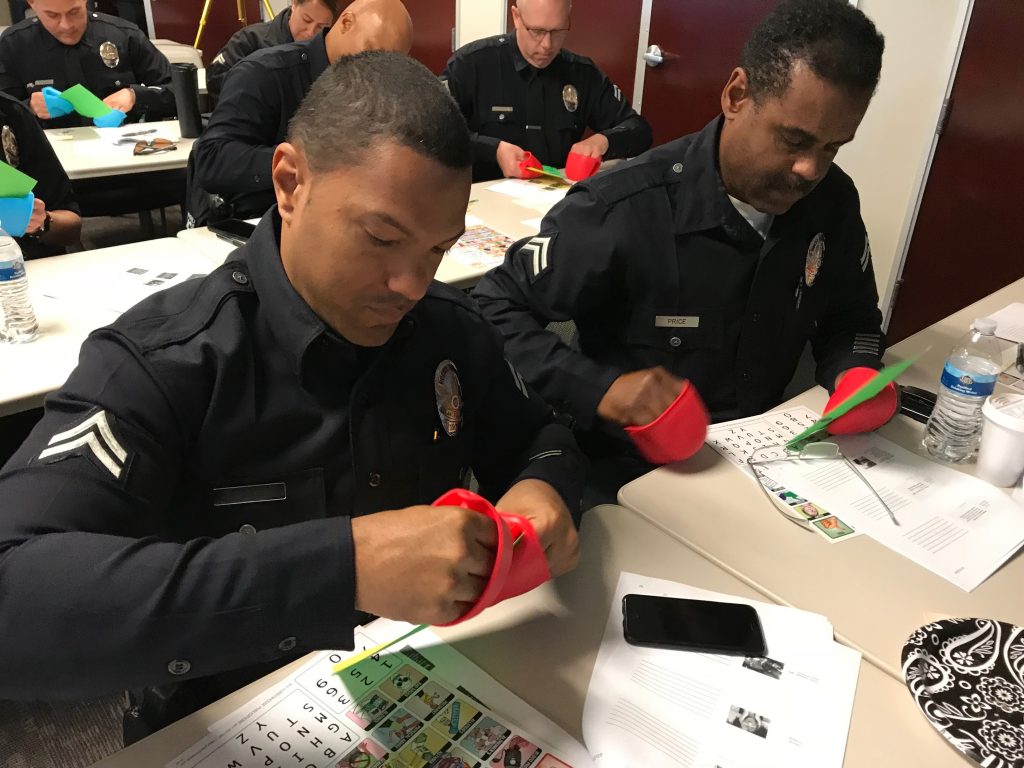 In the afternoon, we'll be busy with a mini-Experience Autism with officers from many different agencies serving the Memphis area
This will be followed by a BE SAFE Interactive Movie Screening where the trained officers will meet self-advocates from the Down Syndrome Association of Memphis!
Participants will receive a free copy of BE SAFE The Movie!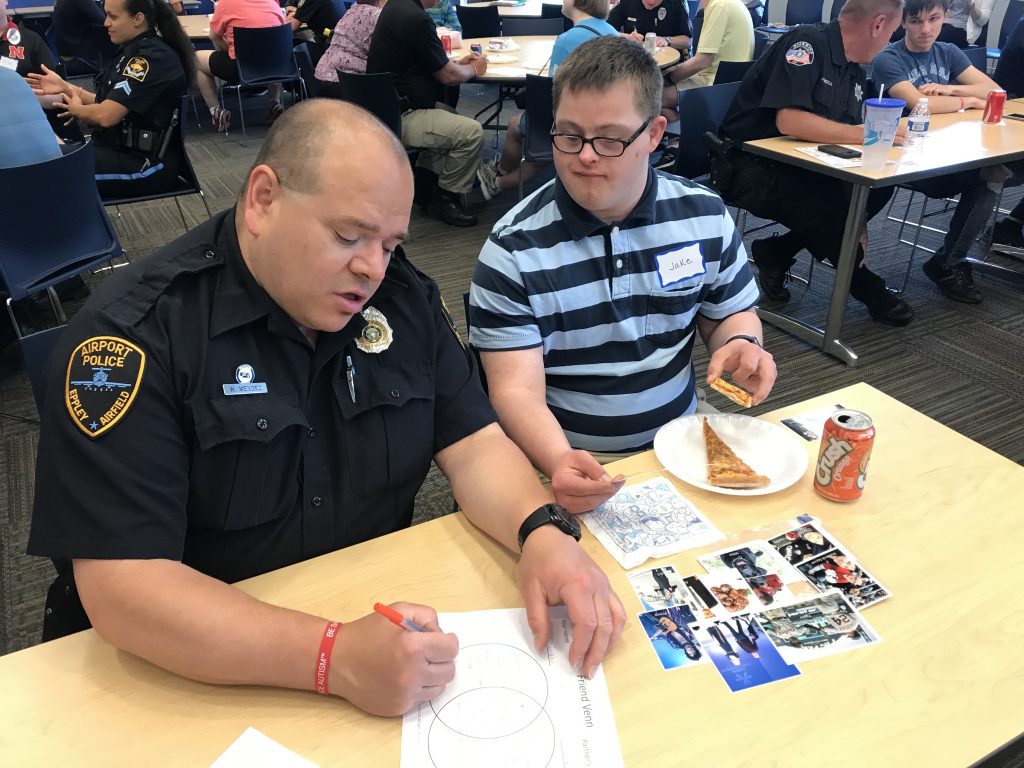 Mesa Arizona is the first-ever autism certified city in America. The addition of a BE SAFE Certificate Course and BE SAFE Interactive Movie Screening will enhance relationships between those with autism (and related conditions) and law enforcement.

Det. Amanda Stamps, the Crisis Intervention Team Program Coordinator for Mesa PD, has a BE SAFE Certificate. She has been facilitating BE SAFE events regularly for the past two years.
Detective Stamps submitted a grant proposal to the Gila River Indian Community.
She won the funding to host a BE SAFE Certificate Course to train even more officers and community members to facilitate BE SAFE events!
The officers will also take part in a BE SAFE Interactive Movie Screening with students from HOPE High School.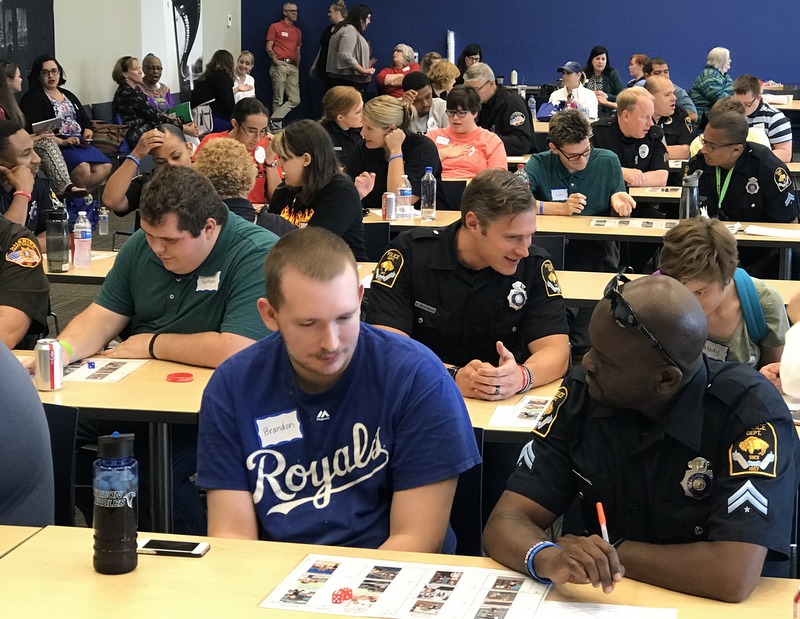 We're adding an innovation to this Interactive Movie Screening! We're inviting Elders and Police Officers from the Gila River Indian Community and the Salt River Tribe to observe the BE SAFE Interactive Movie Screening.
Afterward, we'll discuss how to adapt the event to build bridges between law enforcement and the Native American community.
We appreciate our partner, Nancy Martinez of the Chandler Police Department, for helping facilitate our effort to bring BE SAFE to diverse communities.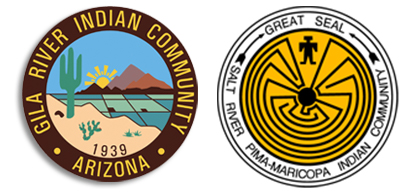 We're excited to bring these events to Mesa! Please contact Det. Amanda Stamps with any questions, email amanda.stamps@mesaaz.gov